ZAPCO Z-400.2 SP
Product Name
Model :

Z-400.2 SP

Brand :

ZAPCO

Specificity :

2 채널 슈퍼 파워 클래스 AB 앰프
---
Product description
Zapco는 새로운 Z-Series SP에는 이제 동일한 앰프를 기반으로하는 Zapco Competition 시리즈 제품이 4 개 있습니다. Z-AP, Z-SP, Z-II 및 ZX 앰프 경쟁 시리즈 앰프의 사양은 변경되지 않지만 각각 특정 목적으로 조정되었습니다.
Features and Functions
2-Channel Street Power competition amplifier
Wide range dual crossovers allowing band-pass filtering
Ducted Air fan cooling system
Space-age technology for cooler output devices
Proprietary gold panel mount RCA Connectors
Dash mount remote gain control available
Specification
Power @ 4Ω: 2 x 440 watts
Power @ 2Ω: 2 x 700 watts
Power @ 4Ω Bridged: 1 x 1400 watts
THD @ Rated Power < 0.05%
Signal to Noise Ratio > 104dB
Channel separation > 60dB
Frequency Response 10Hz to 30,000Hz ±1dB
Input Sensitivity .25v to 8v
Dimensions in mm: 241(W) x 62(H) x 482(L)
Overall: 241(W) x 62(H) x 514(L)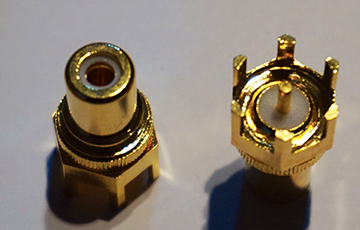 매우 무거운 Zapco 독점 RCA 커넥터
PCB에 직접 납땜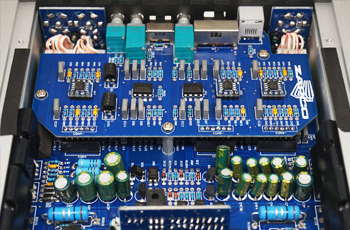 낮은 ESR 캡 및 새로운 LME 49723 0p 앰프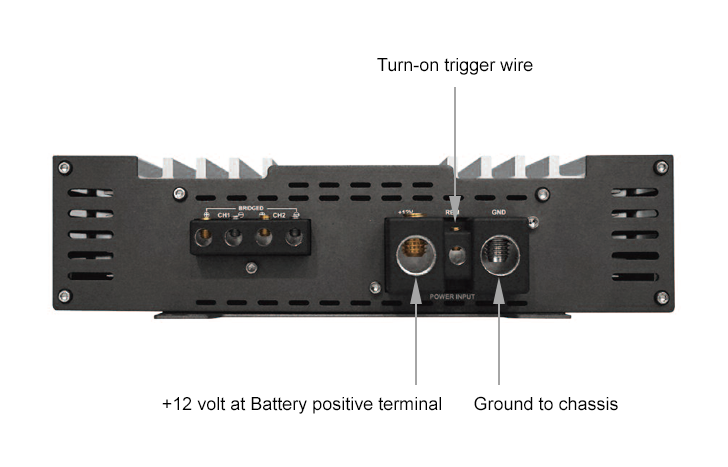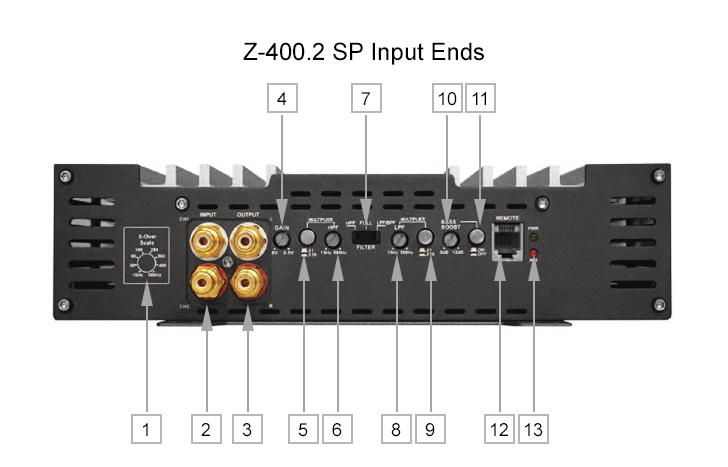 1. This is the scale for setting the crossover frequencies to assist in accurate settings
2. Right and left RCA input connectors using Zapco's proprietary gold plated connectors
3. To ease multi-amp installations, the amps have pass-through RCA outputs so you can "daisy-chain" multiple amps while only running one front-to-back RCA.
4. Variable gain control, see note Setting Gains.
5. A unique feature of the SP crossovers is the Multiplier x10 switch that allows accurate frequency setting by changing the crossover range from 15 Hz~500Hz to 150Hz~5000Hz. This is so you can use the amp full range, as a mid range (band-pass), or even as a tweeter amp.
6. The high-pass (HP) crossover frequency selector
7. The Crossover function switch: To the left the switch is in high-pass mode, in the center the crossover is out of the signal path (full-range), to the right both filters are in the circuit so you can band-pass. If you are using the amp for bass the LP will be your sub crossover while HP filter will be a variable sub-sonic filter as low as 15Hz
8. The low-pass (LP) frequency selector
9. The X10 switch for the LP filter
10. Variable bass boost control 0dB~12dB
11. Variable bass boost on/off
12. Port for the optional bass control
13. The power on (green) LED and the protect (red) LED